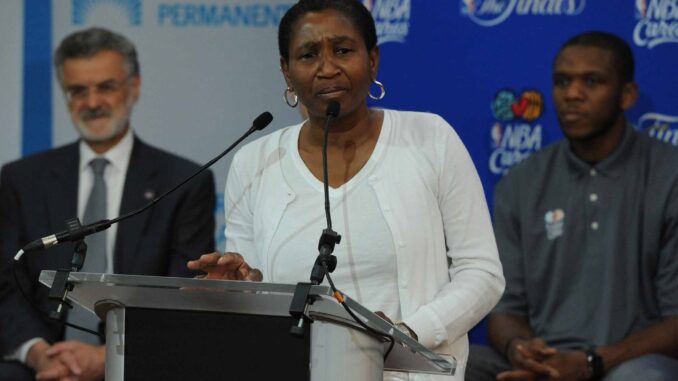 Reprinted from The New York Times by Scott Cacciola on December 14, 2016.
At a time of enormous popularity and prosperity for the NBA, the league and the players' union reached an agreement in principle Wednesday on a seven-year collective bargaining agreement that ensures labor peace through the 2023-24 season.
Representatives from the NBA and the National Basketball Players Association were facing a Thursday deadline before which either side could have opted out of the current agreement. That deal, which dates to 2011 and was for 10 years, would have remained in place through the end of the 2016-17 season even if either side had opted out. But the league and the union were pre-emptive in hashing out revised terms on issues like roster size and player salaries, averting the threat of another work stoppage next season.
The new agreement must be ratified by players and team owners, the league said. To give both sides enough time to review the agreement and vote, the opt-out deadline was extended to January 13.
The players agreed to a 51 percent share of basketball-related income — roughly the share that they have under the current agreement — according to two people briefed on the negotiations who requested anonymity because the deal had not been ratified. But revenue has increased vastly in recent seasons, thanks almost wholly to a television deal that will generate an average of $2.66 billion in annual payments through the 2024-25 season.
The new agreement, however, expands the definition of what qualifies as basketball-related income, further deepening the pool of money to be split between the players and the owners. A 51 percent share of revenue next season will be worth at least $1.5 billion more than what the players earned in 2011, when they had a 57 percent share of revenue.
The average player salary is expected to be $8.5 million next season, the people briefed on the negotiations said, and $10 million by 2020-21. …