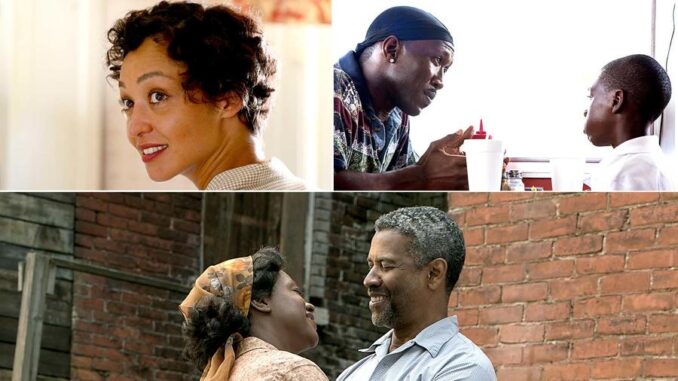 Reprinted from The Los Angeles Times by Glenn Whipp on December 12, 2016.
With really good marketing and sheer force of will, the Hollywood Foreign Press Association has, over the last decade, turned the Golden Globes from a scandal-riven booze fest into a highly rated, influential awards ceremony, a metamorphosis that has never been clearer than this year.
The diverse slate of film acting nominees it announced on Monday sent a clear, early message to Oscar voters dogged by the #OscarsSoWhite label: There can be no excuses this year.
Last year, when faced with criticism for yet another all-white slate of acting nominees, some members of the Academy of Motion Picture Arts and Sciences argued that there simply had been too few nonwhite choices.
This year, the 85 voting members of the HFPA identified an array of possibilities that included nominating six black actors — Denzel Washington and Viola Davis for Fences, Mahershala Ali and Naomie Harris for Moonlight, Ruth Negga for Loving and Octavia Spencer for Hidden Figures. Also nominated: Lion's Dev Patel, British-born to Indian parents. …
[The Golden Globes do not recognize editing or mixing.]