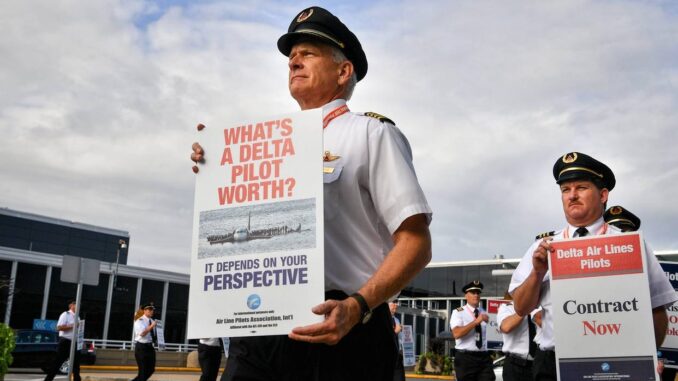 Reprinted from The Wall Street Journal by Susan Carey on December 1, 2016.
Pilots at Delta Air Lines Inc. on Thursday ratified a new four-year labor contract that contains big raises and retains the aviators' lucrative profit-sharing formula, reversing widespread rejection of an earlier proposed pact in 2015.
Aviators at the nation's No. 2 airline by traffic voted 82% in favor of the new agreement, according to the Air Line Pilots Association union, with 95% of the eligible voters casting ballots. The deal includes a cumulative 30% raise by January 2019 and maintains an industry-leading profit-sharing plan in which the company pays out a proportionate 10% of pretax income up to $2.5 billion, and 20% on any profit over that amount.
Delta recently substantially trimmed the profit-sharing payout for its other employees, most of whom are not unionized. But the Atlanta-based airline has raised pay for most of them by 18.5% since April of last year and said it will tack on another 6% increase come April of 2017. …