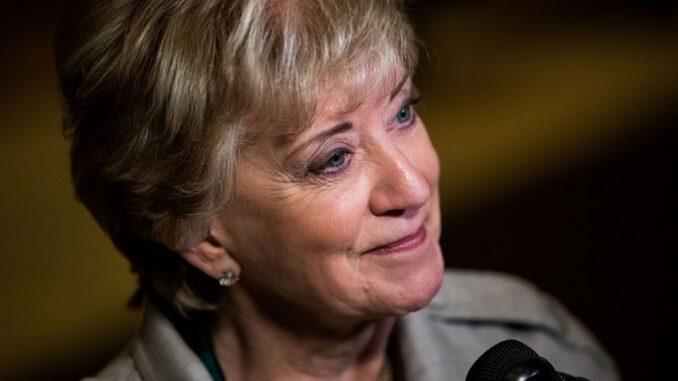 Reprinted from In These Times by Branko Marcetic on December 21, 2016.
"This month, President-elect Donald Trump continued his trend of appointing wealthy businessmen and women with little government experience to government posts by nominating former World Wrestling Entertainment (WWE) chief executive Linda McMahon to head the Small Business Administration (SBA)," writes Branko Marcetic in In These Times.
"Most news reports on her appointment have focused on her net worth and the fact that she donated $7 million to Trump's campaign. Few have talked about the WWE's questionable labor record under McMahon.
"Under the stewardship of McMahon and her husband, Vince, the WWE racked up a long list of controversies when it comes to its handling of the business' lifeblood—the wrestlers themselves. From longtime allegations of encouragement of drug abuse and unsafe work practices to the WWE's refusal to treat wrestlers as proper full-time workers, McMahon's record on workers' rights is spotty at best.
"With McMahon now likely to head a government department responsible for training and educating small businesses and entrepreneurs, her nomination raises questions about whether she will encourage or impart some of these dubious practices to employers at the expense of workers. …