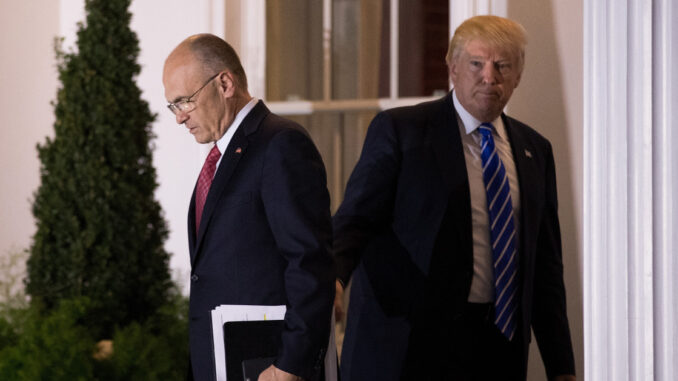 Reprinted from In These Times by David Moberg on December 14, 2016.
"President-elect Donald Trump is wasting no time laying waste to his campaign promise of standing up for working people," writes David Moberg in In These Times.
"This is no more evident than in who he picked to be labor secretary—Andrew Puzder, chief executive of CKE Restaurants, parent company of fast-food chains Carl's Jr. and Hardee's.
"His nomination last week drew immediate fire.
"'Puzder's long track record inspires deep skepticism,' said AFL-CIO president Richard Trumka. 'It's a track record that raises serious concerns about his qualifications to live up to the promises of the President-elect's campaign. Trump will never meet those promises by surrounding himself with people, like Puzder, whose values are completely out of step with America's workers.'
"Puzder, 66, who donated $332,000 to Trump's campaign along with his wife, has made a career out of taking advantage of workers. …