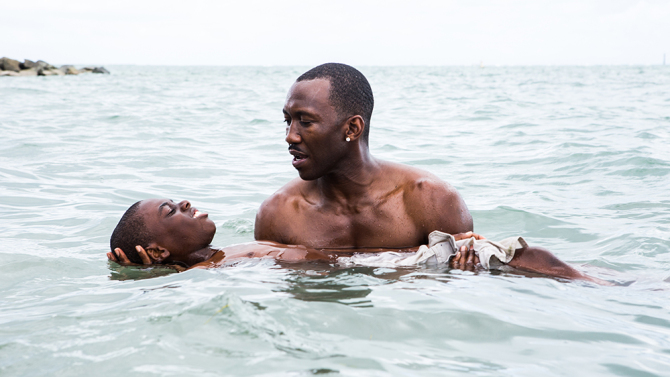 Reprinted from The Hollywood Reporter by THR Staff on December 4, 2016.
Moonlight was named this year's best picture by the Los Angeles Film Critics Association on Sunday. The critics group also recognized the drama about a black man coming of age in a rough Miami neighborhood with awards for director Barry Jenkins; supporting actor Mahershala Ali, who plays a drug dealer who takes a fatherly interest in a fearful boy; and cinematographer James Laxton.
The LAFCA voted as best picture runner-up the musical La La Land, which was named best picture by the New York Film Critics Circle earlier in the week. La La Land was also cited for its music score by Justin Hurwitz, Benj Pasek and Justin Paul. …
In one surprise result, the critics group gave its best editing award not to a narrative feature but to Ezra Edelman's epic documentary O.J.: Made in America. (La La Land was the editing runner-up.) But O.J. lost the documentary prize, coming in runner-up to Raoul Peck's I Am Not Your Negro, which uses the words of James Baldwin to examine black life in America.
This winners will be celebrated at the annual awards dinner on January 14 at the InterContinental Hotel in Century City. Shirley MacLaine will receive this year's career achievement honor, and the ceremony will be dedicated to late director Curtis Hanson. …