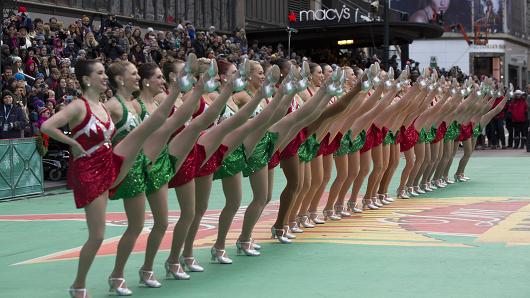 Reprinted from NBC News on December 24, 2016. It is unattributed.
The company that manages the Radio City Rockettes and the union that represents the dancers said Friday that any performer could choose to skip President-elect Donald Trump's inauguration ceremony, after criticism online.
The announcement by Madison Square Garden and the American Guild of Variety Artists came after uproar on social media, with one dancer calling the performance "appalling" and claims that the dancers were being coerced into performing at the ceremony or risk being fired.
"For a Rockette to be considered for an event, they must voluntarily sign up and are never told they have to perform at a particular event, including the inaugural," the company said in a statement. "It is always their choice. In fact, for the coming inauguration, we had more Rockettes request to participate than we have slots available."
The controversy kicked up after Rockette Pheobe Pearl took to Instagram late Thursday to share her frustration at being informed that she would be performing for the President-elect. …