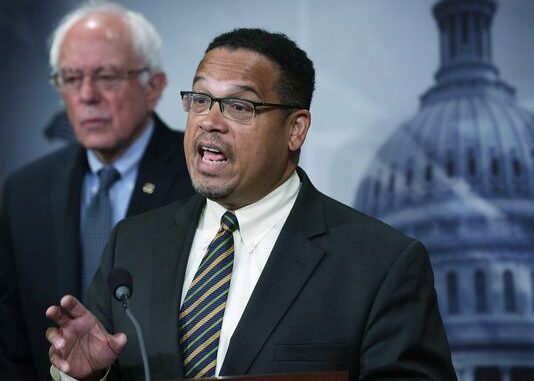 Reprinted from The Hill by Jonathan Easley on December 14, 2016.
Senator Bernie Sanders (I-Vermont) campaigned for Representative Keith Ellison to be the next Democratic National Committee chairman on Wednesday night, casting the Minnesota Democrat as the new face of a party in need of a dramatic overhaul.
Speaking at the American Federation of Teachers headquarters in Washington, D.C., in an address that was live-streamed by progressive groups across the country, Sanders made the case that Ellison's liberal vision is the way forward for a party whose ranks were decimated in the November elections.
"Now is the time for real change in the Democratic Party, to revitalize the Democratic Party and to bring in people who have not been welcomed in the past," Sanders said to a packed room of about 100 enthusiastic labor union members donning blue shirts. …