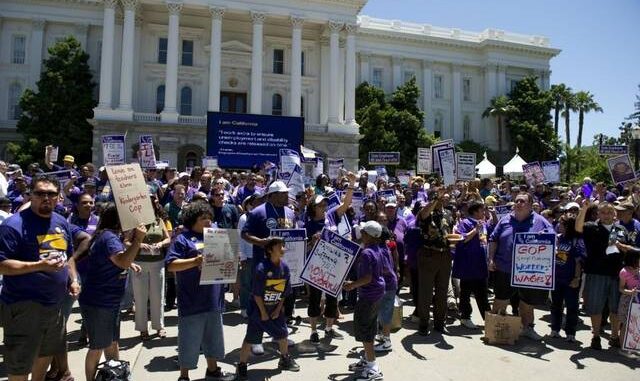 Reprinted from The Sacramento Bee by Adam Ashton on December 3, 2016.
A day after halting plans for a strike, state government's largest employee union announced that it had reached a tentative agreement for a new contract.
Neither SEIU Local 1000 nor the state's Human Resources Department would disclose the deal's highlights Saturday morning.
"We're pleased to have reached an agreement with union leaders and look forward to the entire membership voting on the proposal," said Joe DeAnda, spokesman for the state's human resources department.
The union, which represents 95,000 workers, had authorized a strike while seeking a better contract than the one initially offered by Governor Jerry Brown. …
The union represents a mix of career fields, including nurses, custodians, many office workers and information technology specialists. …