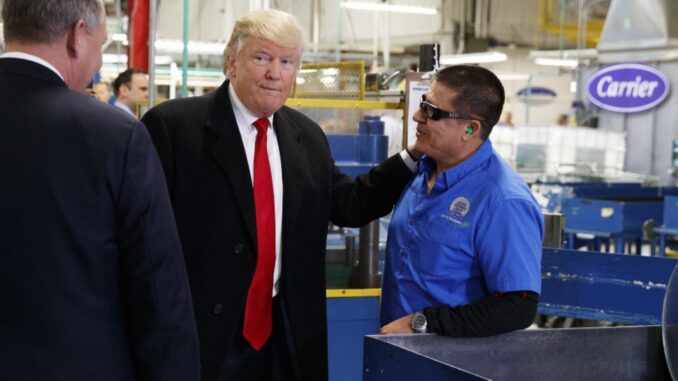 Reprinted from The Washington Post by Max Ehrenfreund and Chico Harlan on December 5, 2016.
The incoming Trump administration has signaled that it will use subsidies and other business incentives to keep jobs in the United States, seizing on a popular strategy that state governments have adopted to lure businesses to their towns and cities. But there is little evidence the tactic can succeed in the international competition for manufacturing, economists say.
In an unusual intervention on behalf of roughly 800 factory workers in Indianapolis, President-elect Donald Trump announced last week that Carrier — a manufacturer of heaters and air conditioners — would receive $7 million in state financial assistance to keep the facility's doors open. The deal exemplified the kind of agreements that Trump will make "on a day-by-day basis" to keep American jobs from moving abroad, Vice President-elect Mike Pence said Sunday.
Pence's comment indicates that the president-elect views such tax breaks not just as a regional strategy but also as a new component of national economic policy — a vision that is drawing skepticism from experts. …
For example, the $7 million Carrier would receive from Indiana is "small potatoes" compared with the $65 million that state officials have said Carrier told them the company would save every year by shifting production to the new plant outside Monterrey, Mexico, Chirinko said. He suggested that for United Technologies, the conglomerate that owns Carrier, the cost of producing in Indianapolis might be an investment in goodwill with the new Republican administration. …