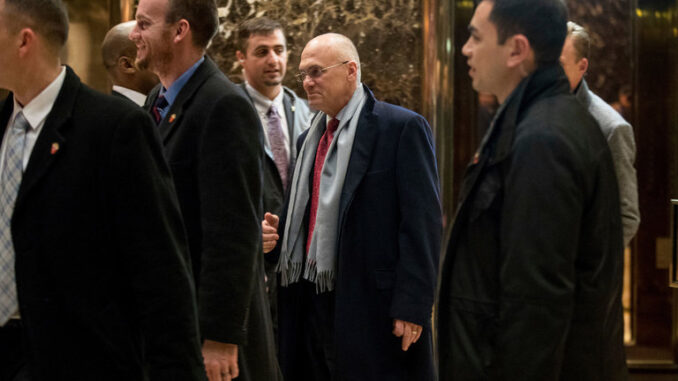 Reprinted from The New York Times by Noam Scheiber and Maggie Haberman on December 8, 2016.
President-elect Donald Trump is expected to name Andrew Puzder, chief executive of the company that operates the fast food outlets Hardee's and Carl's Jr. and an outspoken critic of the worker protections enacted by the Obama administration, to be secretary of labor, people close to the transition said on Thursday.
Puzder has spent his career in the private sector and has opposed efforts to expand eligibility for overtime pay, while arguing that large minimum wage increases hurt small businesses and lead to job loss among low-skilled workers.
He strongly supports repealing the Affordable Care Act, which he maintains has helped create a "restaurant recession" because rising premiums have left middle- and working-class people with less money to spend dining out.
Puzder will arguably have less experience in government than any labor secretary since the early 1980s, when President Ronald Reagan appointed a longtime construction executive named Raymond Donovan. Donovan's tenure was marked by an easing of numerous regulations. …