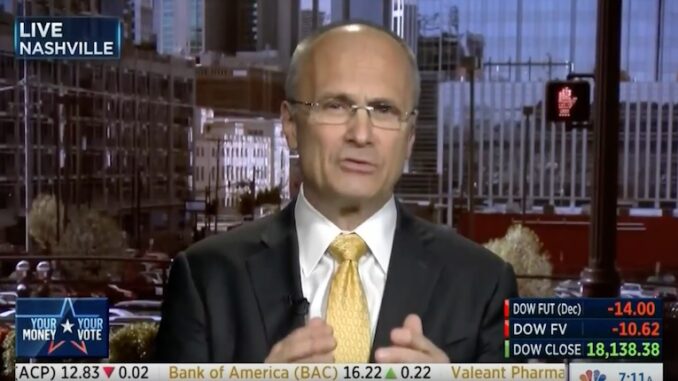 Reprinted from Raw Story by Erin Corbett on December 28, 2016.
President-elect Donald Trump's pick for Labor Secretary appears less and less like a champion of workers each day. On Wednesday, OC Weekly unearthed a 2009 interview between Andrew Puzder, who is the CEO of CKE restaurants, and California State University Professor Allison Varzally.
During their interview, Puzder called California a socialist state, adding that "You can't be a capitalist" there. He then complained about workers regulations and overtime laws, boasting his belief that "workers are overprotected." He also claimed that workers should not have breaks.
OC Weekly reported the following statement from Puzder's interview:
"Have you ever been to a fast food restaurant and the employees are sitting and you're wondering, 'Why are they sitting?'" Puzder asked. "They are on what is called a mandatory break." He shared a laugh with the interviewer, saying the so-called nanny state is why Carl's Jr. doesn't open up any new restaurants in California anymore. …