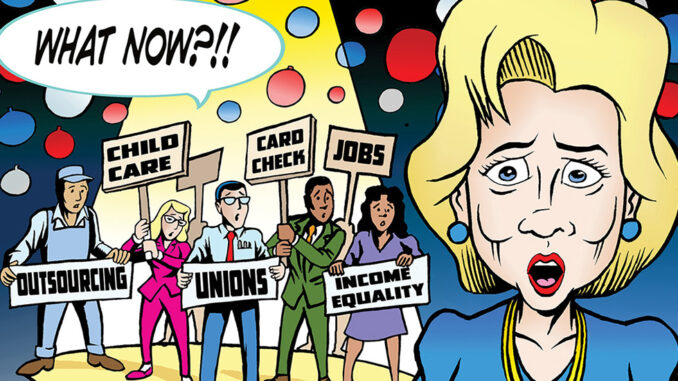 compiled by Jeff Burman
Donald Trump stunned the very establishment he had railed against by defeating Hillary Clinton and becoming president-elect in the general election November 8. His election raises fundamental issues about the future of unions. Will Trump press for a national right-to-work law? Will he appoint NLRB members who will be interested in labor's concerns? Will he sweep away Obama's new overtime rules and health-care provisions. Get ready. It's going to be a bumpy ride.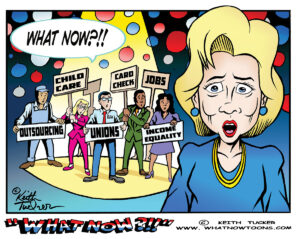 AFL-CIO president Richard Trumka offered a tentative olive branch to President-elect Donald Trump, saying that the nation's largest labor federation is willing to try to meet him part way on economic policy issues. "Ultimately, the fundamental duty of America's president, symbolized by swearing to uphold our Constitution, is to protect and preserve our democracy and the institutions that make it real," Trumka said. "We hope to work with President-elect Trump to help him carry out this solemn responsibility. Regardless, America's labor movement will protect our democracy and safeguard the most vulnerable among us."
Added Matthew D. Loeb, President of IATSE, "It is my sincere hope that there can be some healing in our starkly divided nation. And while hope may seem an optimistic wish, it is clear that the country is unsatisfied with the status quo in our political system. Unfortunately, that widespread feeling has manifested itself in a result that will likely compound the problem. The middle class and working people are in jeopardy of experiencing severe consequences based on the positions and proposed policies espoused by President-elect Trump. Moreover, his anti-union statements virtually guarantee a rough road ahead for unions and the members they represent."
Private Sector Companies Commit to Income Equality
The White House announced in August that 29 private sector companies, including Apple, Facebook, Microsoft, Target, Visa and General Motors, have signed a pledge to close the gender pay gap for their employees, writes Laura Bassett in The Huffington Post. Currently, women working full time in the United States earn an average of 79 cents for every dollar that men earn, according to the most recent Census Bureau statistics. The gap is worse for African-American women, who are paid only 63 cents for every dollar paid to white men.
While some of the gender wage gap can be attributed to other factors, such as women leaving the workforce at times to care for children, several recent studies have suggested that systemic pay discrimination is a significant problem. A 2014 survey of recent college graduates found that women and men with the same college major and the same job had an unexplained 7 percent wage gap just one year out of college. That gap grew to 12 percent after a decade.
Democrats in Congress have tried four times to pass the Paycheck Fairness Act, which would enact penalties for pay discrimination, but Republicans have consistently blocked these efforts.
President Barack Obama is now doing what he can to close the wage gap without the help of Congress. He signed an executive order in January calling for businesses with 100 or more employees to report their pay data, broken down by race and gender, to the US Equal Employment Opportunity Commission. Also, the White House Equal Pay Pledge — which more than 50 companies have signed — challenges private sector employers to reduce the national gender wage gap.
Pinterest, PepsiCo, Amazon, Airbnb, Spotify and 24 other businesses have already signed the pledge. Obama applauded these companies for leading by example. "We should encourage more businesses to join them," he said.
Summer 2016 Box Office Third-Best Ever
The 2016 summer slump in box office grosses is a misnomer as North American ticket sales for the season finished among the strongest ever, writes Meriah Doty in The San Francisco Chronicle.
The final tally shows $4.483 billion in box office grosses, according to comScore. That's just a fraction less than last year, which came in at $4.484 billion, and was the second-highest grossing summer of all time. Summer for the box office begins the first Friday in May and runs through Labor Day.
Why did so many people think the summer box office was down? Some blame it on the lackluster performances of certain high-profile titles, according to National Association of Theatre Owners vice president of communications Patrick Corcoran. "The press likes to declare winners and losers, but the health of the industry is not dependent on a few titles," he told The Wrap.
Film & TV Unions Tout 'Made In Hollywood Honors'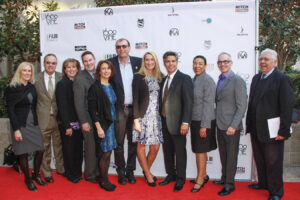 City officials, guild members, TV actors and union reps gathered in early September across from the Pantages Theatre in Hollywood to celebrate Emmy-nominated television shows that were produced in California, writes Tobias Burns in The Hollywood Reporter.
While the producers of hits like The Simpsons, All the Way and The People v. O.J. Simpson: American Crime Story were given commemorative "Made in Hollywood" certificates to display in their executive suites, the real star of the show was the two-year-old, $330 million tax credit program that makes shooting in California significantly cheaper for studios and independent producers.
Six major television shows have returned to the Los Angeles area because of the incentive program, including Veep from Maryland and American Horror Story from Louisiana, according to the California Film Commission. The Commission also credits the program for $1.7 billion in direct in-state spending for fiscal 2016, and $600 million in below-the-line wages for production and post-production workers.
A recent survey by THR shows that 35 states now offer some sort of tax incentive for film and television companies. That's in addition to over 30 international destinations in Eastern and Western Europe, Asia and Oceana, and the Americas — including Canada — that offer incentives.
"Made in Hollywood Honors" began in 2011 and was sponsored by Los Angeles City Council District 13's Mitch O'Farrell, SAG-AFTRA, the California Film Commission, Teamsters Local 399 and the Producers Guild of America, among other organizations.
"We feel good, old-fashioned proud," Emmy-nominated producer of Girl Meets World Matthew Nelson told THR. "It's good to do it here. And I really like my commute."
McDonald's Tax Avoidance Scrutinized
An international trade union coalition, representing 32 million workers, has expressed its support for European governments to beef up their investigation into McDonald's corporate structure that allowed it to post a cumulative revenue of €3.7 billion between 2009 and 2013, on which it reported only €16 million in taxes, writes Janet Sparks in Blue MauMau.
The global burger chain is already being probed by the European Commission, which is focusing on how McDonald's licenses its name and other valuable intellectual property assets in Europe through Luxembourg, seemingly to escape taxation. A study submitted by the European Public Service Union, the European Federation of Food, Agriculture and Tourism, and the Service Employees International Union was sent to the European Commission.
The coalition says that McDonald's track record of low-wage jobs and tax avoidance has caused a "unique coalition of trade unions from both the public and private sectors as well as civil society groups to join efforts to hold the company accountable for its practices across the world." The European and American trade union federations, joined by the anti-poverty campaign group War on Want, released the "Unhappy Meal" report in 2015. It highlights how McDonald's avoids taxation.
Union Decline Costs Non-Union Workers $133 Billion Annually
In the new report, "Union Decline Lowers Wages of Non-Union Workers," Washington University sociologist Jake Rosenfeld and co-authors find that the dramatic decline in union density since 1979 has resulted in far lower wages for non-union workers. The impact on their wages is more than the 5 percent bump from globalization found in recent research, according to the Economic Policy Institute. How much greater is the impact? Non-union men without a college degree would have earned 8 percent, or $3,016 annually, more in 2013 if unions were as strong as they were in 1979.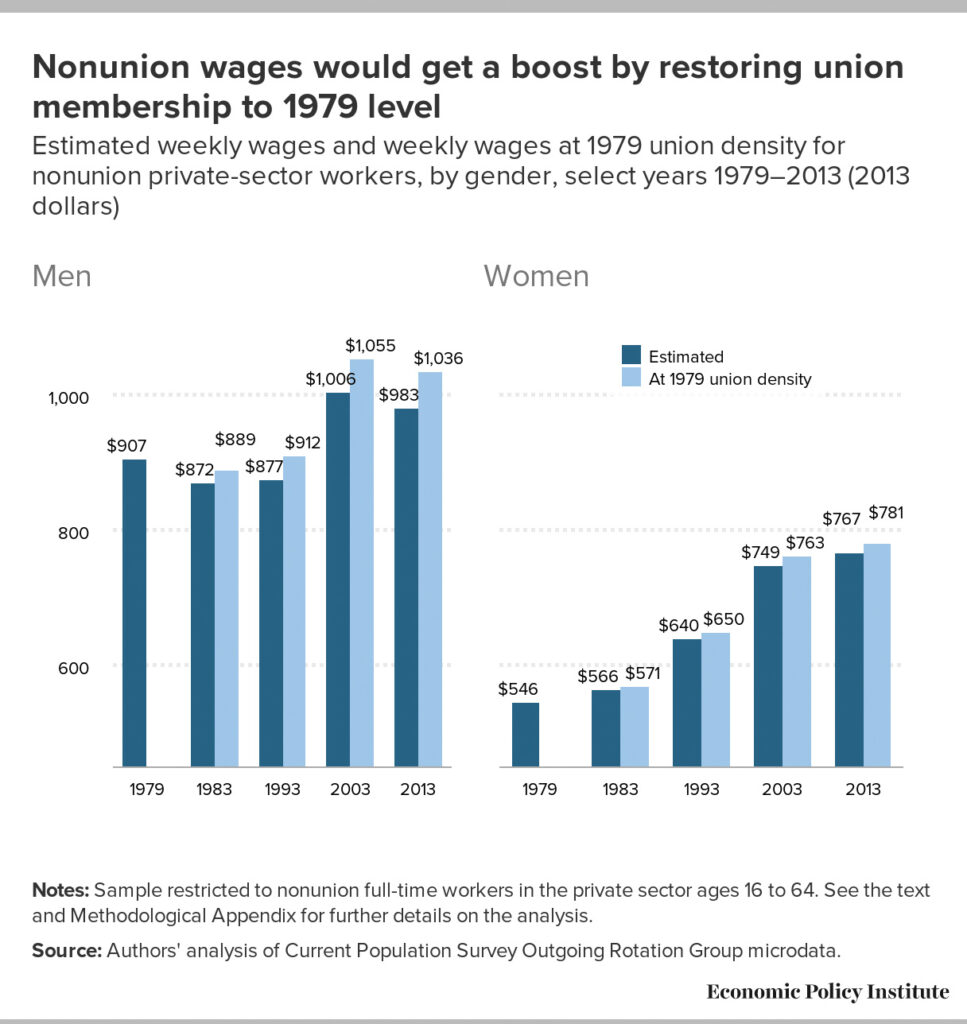 Between 1979 and 2013, the number of private sector workers in unions has dropped from about 34 percent to 11 percent among men, and from 16 percent to 6 percent among women. The report says that unions keep wages high for non-union workers for several reasons. First, union agreements set wage standards and a community of strong union members prods managers to keep wages high to keep workers from organizing or their employees from quitting. Second, unions set industry-wide standards for wages and benefits, influencing what is seen as normal.
"Working-class men have felt the decline in unionization the hardest," said Rosenfeld. "Their paychecks are noticeably smaller than if unions had remained as strong as they were almost 40 years ago. Rebuilding collective bargaining is one of the tools we have to reinvigorate wage growth, for low- and middle-wage workers."
Rosenfeld, along with co-authors Jennifer Laird and Patrick Denice, found that the effects of declining union membership on the wages of non-union women are not as substantial because the number of women was not as high in unionized private sector jobs. The authors add that any significant growth in collective bargaining would be expected to have as much or more impact on women as men.
The authors found that women's wages would be 2 to 3 percent higher if unions had stayed at their 1979 levels. Their study also shows that private sector non-union men of all education levels would have earned 5 percent ($52) higher weekly wages in 2013 if private sector union density stayed at its 1979 level, an increase of $2,704 in annual paychecks for full-time employees.
This decline in union membership has reduced wages for non-union workers at every level of education and experience, costing billions in lost wages. For the 40.2 million full-time non-union private sector men and 32.9 million full-time non-union private sector women, there is a cumulative $133 billion loss in annual wages because of weakened unions.
CA Outlaws 'Surprise' Medical Bills
Legislation that would offer Californians protection against "surprise" medical bills has cleared both state houses, writes Stephanie O'Neill for public radio station KPCC. It was signed into law by Governor Jerry Brown September 23, and goes into effect in July 2017, according to Victoria Colliver in The San Francisco Chronicle.
"Surprise" medical bills happen when patients seek care from a facility inside their health-insurance network but then unwittingly receive services from an out-of-network provider, such as an anesthesiologist, who is not covered by their insurance.
AB 72, authored by Assemblyman Rob Bonta (D-Oakland) and six assembly colleagues, would protect consumers who end up with these charges from getting stuck with the higher out-of-network bill. Under the legislation, the consumer would pay what an in-network provider would charge. The consumer's insurer would have to reimburse the out-of-network provider at either 125 percent of what Medicare would pay for the same service, or the insurer's average contracted rate for the service, whichever is greater, adds O'Neill.
The California Labor Federation and Health Access California co-sponsored AB 72. It was endorsed by IATSE. Opposing the measure were the American College of Surgeons, the California Orthopaedic Association and the American Society of Plastic Surgeons.
A 2015 Consumers Union survey found that nearly 25 percent of privately insured Californians who had surgery were charged an out-of-network rate when they believed the provider was in-network.