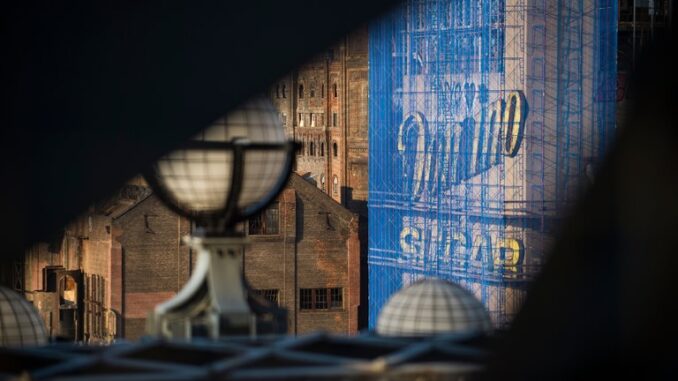 Reprinted from The New York Times by Eli Rosenberg on December 9, 2016.
A construction worker died on Friday after falling from scaffolding at the site of a residential development in Brooklyn, in what was at least the city's 11th construction death this year.
The worker, Wilfredo Enrique, 59, was installing a facade at 325 Kent Avenue, part of the development of the former Domino Sugar refinery on the Williamsburg waterfront, when he fell a number of floors at about 8 a.m., the police said. Enrique, who had head injuries, was taken to Woodhull Medical Center, where he died.
A spokesman for Two Trees Management Co., which is developing the Williamsburg site, said all work had stopped at the location, as investigators worked to determine what had caused the fall. "We are overwhelmed with grief by this tragic accident and extend our deepest condolences," a statement from the company said. …