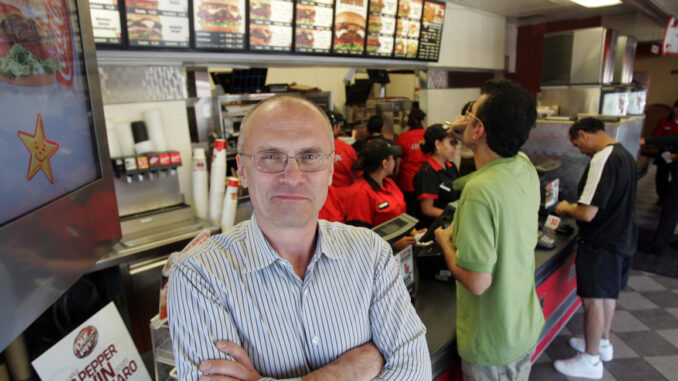 Reprinted from The Hill by Patricia Martone on January 19, 2017.
"The US Department of Labor was founded in the 19th century to provide basic protections for workers from being mistreated by business owners whose drive to maximize profits resulted in intolerable worker abuse," writes Patricia Martone in The Hill. "America's ascension to the world's largest economy demonstrates that achieving a balance between corporate profitability and working conditions is both the right thing to do and a model for economic success.
"But the role of the Labor Department as the protector of workers will end abruptly should Andrew Puzder become the Secretary of Labor. His actions and statements as the chief executive officer of fast food conglomerate CKE Restaurants demonstrate his open hostility to fair wages and working conditions.
"Puzder says he is opposed to a higher minimum wage and other reforms because they would harm business and result in job losses. But we have seen that his true interest is protecting large and powerful corporations who pay their CEOs millions of dollars a year, yet pay their employees so little that they qualify for food stamps and welfare payments. …