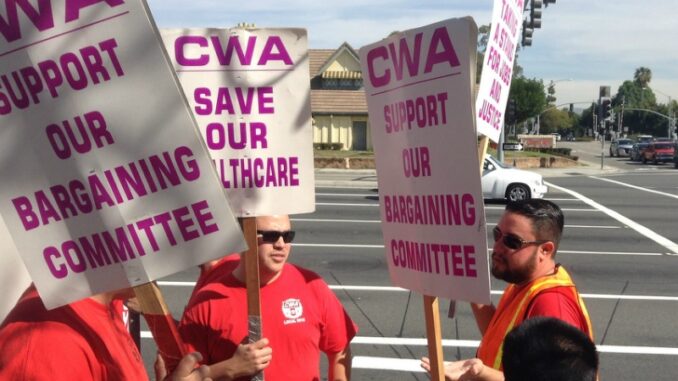 Reprinted from Fierce Telecom by Sean Buckley on January 30, 2017.
AT&T and the Communications Workers of America (CWA) have reached a tentative first contract covering 500 DirecTV technical service center employees.
If the CWA workers agree to the new contract, these 500 technical support workers in Alabama, California, Colorado, Iowa, Minnesota and Tennessee will join 1,500 CWA-represented colleagues already covered by the AT&T National Internet Contract.
Brenda Roberts, VP of CWA District 7, said in a release that the "members' mobilization and solidarity from thousands of other DIRECTV workers who also have a CWA voice and representation made a big difference in the negotiations."
AT&T has continued to make progress with DirecTV workers represented by the CWA. In December, AT&T completed an agreement on a new contract covering 2,000 DirecTV call center workers, for example. …