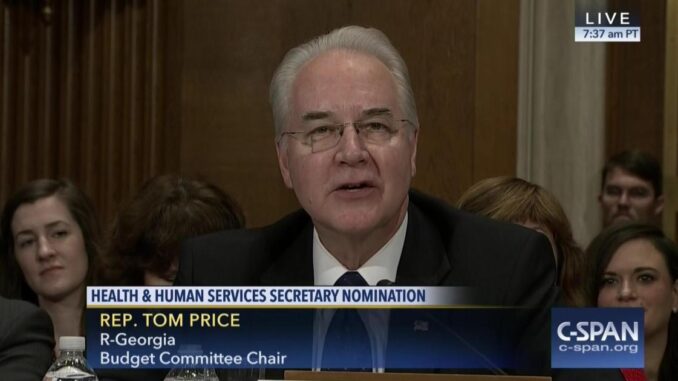 Reprinted from The New York Times by Robert Pear and Thomas Kaplan on January 18, 2017.
Representative Tom Price, the man President-elect Donald Trump has chosen to lead the Department of Health and Human Services, promised on Wednesday to make sure people do not "fall through the cracks" if the Affordable Care Act is repealed, and set a goal to increase the number of people with health insurance.
But at a hearing before the Senate Health, Education, Labor and Pensions Committee, Price provided only vague reassurance to members of both parties who pressed him for specific policies.
Republicans concluded he was well qualified; Democrats were not satisfied.
"Just days ago, President-elect Trump promised, quote, 'insurance for everybody,'" said Senator Patty Murray of Washington, the senior Democrat on the committee. "But Congressman Price, your own proposals would cause millions of people to lose coverage, force many people to pay more for their care, and leave people with pre-existing conditions vulnerable to insurance companies' rejecting them or charging them more." …