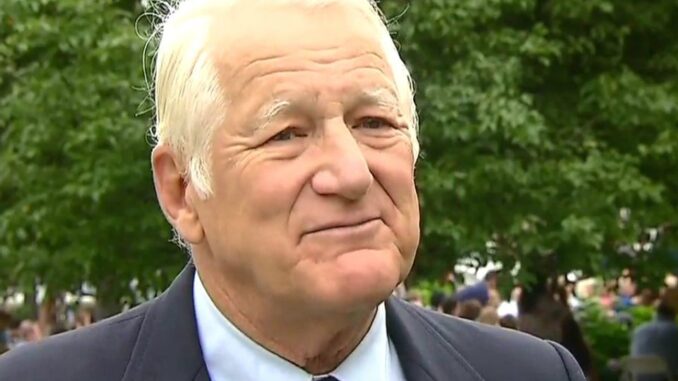 Reprinted from The Inquisitr by Patricia Ramirez on January 16, 2017.
A week before the inauguration of a Republican President-elect who bragged that he could grab women "by the p***y," news broke that a Connecticut politician was arrested for doing precisely that. The reason given by Christopher von Keyserling before allegedly doing the unthinkable to a female co-worker? Court documents allege that the Connecticut Republican claimed that he "no longer has to be politically correct."
 As the
Westport Daily Voice
reports, the sexual assault incident that allegedly took place between 71-year-old von Keyserling and an unidentified 57-year-old female co-worker went down on December 8. That's when, according to the victim, a verbal altercation between herself and the
Connecticut Republican politician
turned physical. It all reportedly started in the hallway of an unspecified Greenwich town building.
Allegedly, von Keyserling, a chair of the Representative Town Meeting in Greenwich and prominent Connecticut Republican since 1985, had come to the office building to "educate" his fellow politicians about the new political world that was looming over the horizon. …