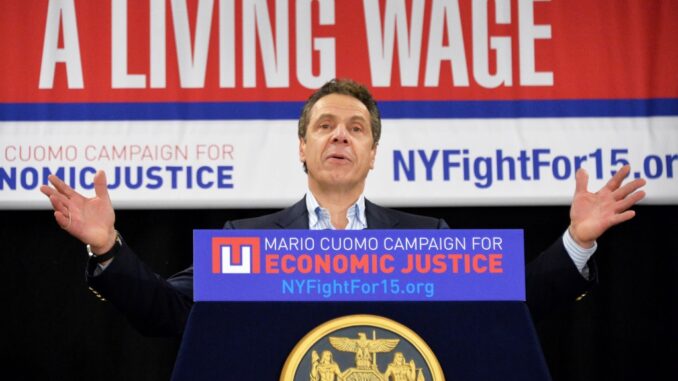 Reprinted from The Albany Times-Union by Casey Seiler on January 2, 2017.
New York Governor Andrew Cuomo said Monday that news of the state's newly enacted minimum wage — the first in a series of steps toward the end goal of a $15-per-hour rate — will be boosted by a task force of 200 that will be sent out with the mission of both educating businesses and enforcing the law.
The new wage rates, which differ by region, went into effect Saturday. The state's minimum wage — formerly $9 outside of New York City — is now $9.70 in upstate; $10 on Long Island and in Westchester County; and $11 in New York City (or $10.50 for small businesses, defined as 10 employees or fewer).
The governor, flanked at his Manhattan offices by Counsel Alphonso David and state Labor Commissioner Roberta Reardon, said the state would only seek to sanction employers whose wage violations were willful or egregious, and not merely the product of ignorance or error. …