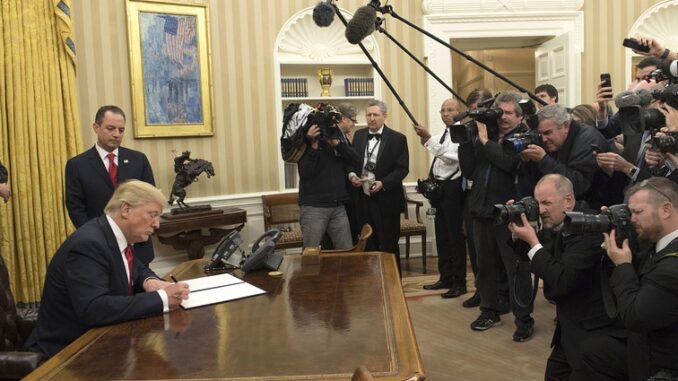 Reprinted from The Washington Post by Juliet Eilperin and Sean Sullivan on January 22, 2017.
President Trump's executive order instructing federal agencies to grant relief to constituencies affected by the Affordable Care Act has begun to reverberate throughout the nation's health-care system, injecting further uncertainty into an already unsettled insurance landscape.
The political signal of the order, which Trump signed just hours after being sworn into office, was clear: Even before the Republican-led Congress acts to repeal the 2010 law, the new administration will move swiftly to unwind as many elements as it can on its own — elements that have changed how 20 million Americans get health coverage and what benefits insurers must offer some of their customers.
But the practical implications of Trump's action on Friday are harder to decipher. Its language instructs all federal agencies to "waive, defer, grant ­exemptions from or delay" any part of the law that imposes a financial or regulatory burden on those affected by it. That would cover consumers, doctors, hospitals and other providers, as well as insurers and drug companies. …