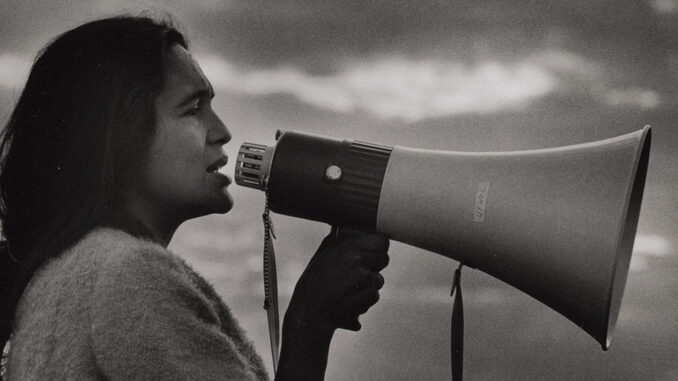 Reprinted from Deadline Hollywood by Matt Grobar on January 23, 2017.
One of the buzziest documentaries coming out of the 2017 Sundance Film Festival, Peter Bratt's Dolores premiered Friday just in time for the doc's inspirational subject, civil and labor rights leader Dolores Huerta, to speak at events surrounding the Park City Women's March. Executive produced by legendary musician Carlos Santana, alongside consulting producer (and Star star) Benjamin Bratt, Dolores tells the story of Dolores Huerta, who bucked 1950s gender conventions by co-founding the country's first farmworkers' union. The world has long recognized Cesar Chavez's role in transforming the U.S. labor movement, while somehow giving short shrift to Huerta, the woman who empowered a generation of immigrants, all while raising 11 children.
Stopping by during Day 1 of Deadline's Sundance studio, Huerta, Bratt and the film's producers discussed their reasons for making the documentary.
"My story, it's really the story of a lot of other people who were involved in the farmworker movement. It was the farmworkers themselves, many of them who were arrested, who were jailed, who were beaten, who were killed, just trying to get basic human rights," Huerta said, minimizing the emphasis of her own part in the events depicted on screen. …