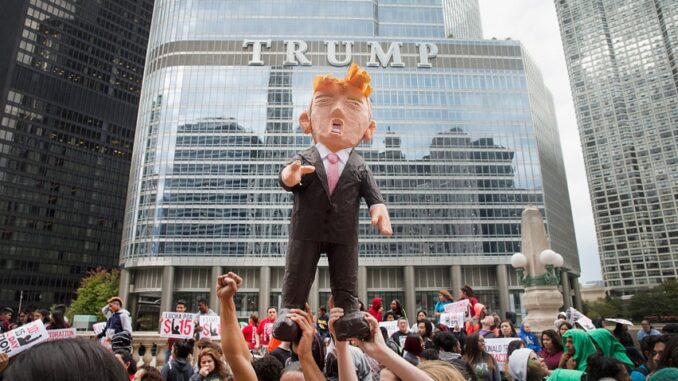 Reprinted from Jacobin by Dave Kamper on January 10, 2017.
"According to a recent report, the Service Employees International Union is implementing an immediate 10 percent cut in spending, rising to 30 percent by the beginning of 2018," writes Dave Kamper in Jacobin. "Bloomberg's Josh Eidelson writes that SEIU president Mary Kay Henry told staffers in a memo that the assaults on labor expected of a Trump presidency and an anti-worker Congress 'require us to make tough decisions that allow us to resist these attacks and to fight forward despite dramatically reduced resources.'
"This is an understandable decision — a Trump presidency will undoubtedly be disastrous for both workers' lives and union budgets. But signaling such a retreat before Trump is even in office is also a significant strategic error and one that will do great harm to unions' ability to fight for working people in the face of right-wing headwinds.
"Now is not the time to tighten our belts. Labor must invest in member power now if we're going to save ourselves later.
"Calm Before the Storm
"We do have a critical weapon here: we know what's coming. We know exactly what is going to happen to the working class under President Trump: an assault on worker rights the likes of which we have never seen. …