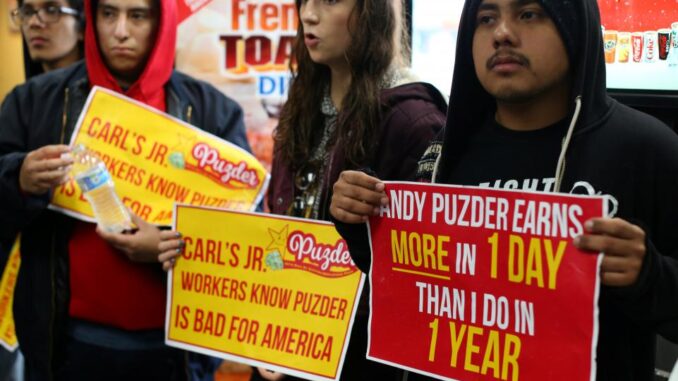 Reprinted from The Hill by Tim Devaney on January 26, 2017.
President Trump's nominee for Labor secretary, Andy Puzder, is facing yet another setback on Capitol Hill.
The Senate Labor Committee announced Thursday that Puzder's confirmation hearing once again will be delayed until February 7.
This is the third delay for the restaurant executive. The committee previously postponed confirmation hearings that were scheduled for January 12, January 17 and February 2.
The delay comes as Puzder faces a new round of protests from fast food workers at his own restaurants. Workers at Hardee's and Carl's Jr. locations in 31 cities on Thursday are rallying against the restaurant chief.
At the same time, 33 employees on Thursday filed wage theft and sexual harassment complaints against Puzder's restaurants. …