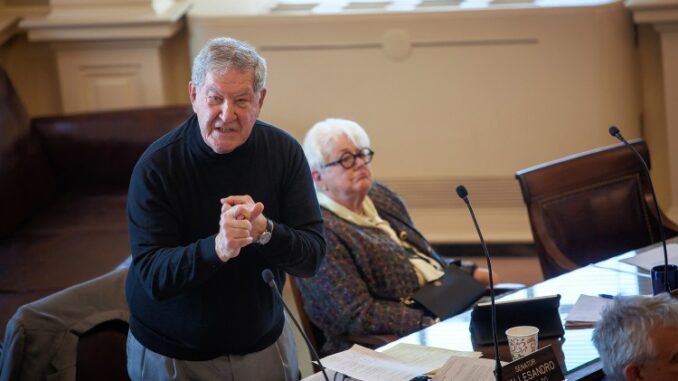 Reprinted from  The Seacoast Online by Kathleen Ronayne on January 19, 2017.
Right-to-work legislation that targets unions cleared an early hurdle Thursday in the New Hampshire legislature, winning approval from the state Senate.
The bill would bar unions from requiring nonmembers to pay dues or fees. Supporters describe the measure as pro-worker and pro-business, while opponents say it will weaken unions and their collective bargaining power.
"Unions are good for New Hampshire; they're good for the people," Democratic Senator Lou D'Allesandro said in a passionate speech opposing the bill. …
Right to work is a perennial issue at the Statehouse and has, historically, struggled to pass even Republican-led chambers. But supporters see a fresh opportunity this year with Sununu in office. A national push by outside organizations is underway to pass similar bills in other GOP-led states. …