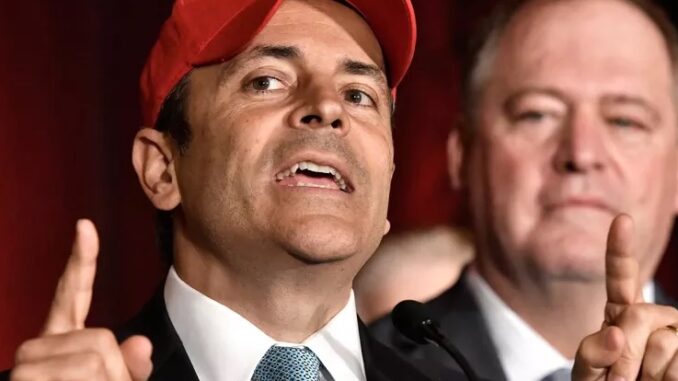 Reprinted from The Nation by John Nichols on January 5, 2017.
"'A lot of working people voted for change in this election,' argued Bill Finn, the director of the Kentucky State Building and Construction Trades Council," writes John Nichols in The Nation. "'They didn't vote for this. They didn't vote for a pay cut.'
"Finn got that right. Kentucky Republicans launched the new year with a race to enact sweeping anti-labor legislation, and they aren't concerning themselves with the question of whether they have a mandate to assault labor unions and undermine wages and workplace protections in the Bluegrass State. They are moving immediately, aggressively, and thoroughly to implement an across-the-board assault on workers and the unions that represent them.
"And with just two weeks to go before Donald Trump is inaugurated as president, Kentucky Republicans are doing something else. They are providing a powerful reminder of the threat to working families that arises when Republicans gain 'trifecta control' (taking charge of the executive branch and both legislative chambers) of the governing process. Until this year, Democrats controlled the Kentucky House of Representatives and were able to block anti-labor legislation that was advanced by Republican Governor Matt Bevin and his allies in the Republican-controlled state Senate—with strong backing from national anti-union groups financed by the Koch brothers and other billionaire donors. But in November Republicans won a majority in the Kentucky House. That gave them complete control of the process, and they have made it their first priority to approve anti-labor measures. …