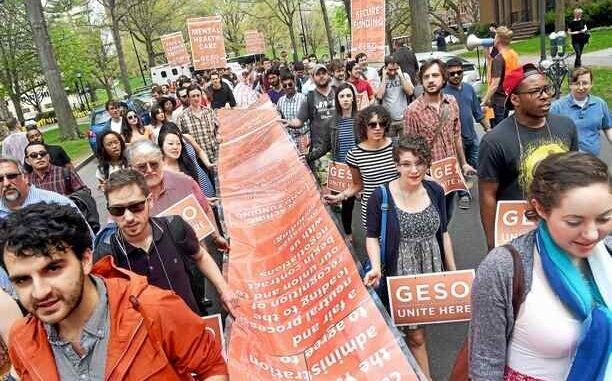 Reprinted from The New York Times by The Associated Press on January 26, 2017.
The National Labor Relations Board has granted petitions for graduate students in nine departments at Yale University to vote on whether they want union representation.
The order Wednesday from the NLRB regional director in Boston calls for nine separate elections.
Local 33-UNITE HERE sought elections first in departments where union support appears strongest, a strategy that was contested by the university. …