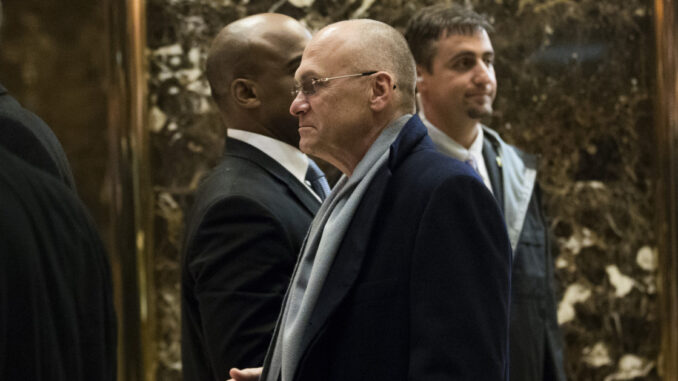 Reprinted from Politico by Marianne Levine on December 28, 2016.
The confirmation hearing for Andrew Puzder, President-elect Donald Trump's nominee for labor secretary, will be held January 12, according to an aide to Senator Lamar Alexander (R-Tennessee), chairman of the Senate committee on Health, Education, Labor and Pensions.
The scheduled date is tentative, said the aide.
Puzder is among Trump's more controversial Cabinet picks because he has publicly opposed the overtime rule and various other Department of Labor regulations, and because the fast-food industry, from which Puzder hails, is a top wage-theft enforcement target at the department. Puzder is CEO of CKE Restaurants, which includes Carl's Jr. and Hardee's. …