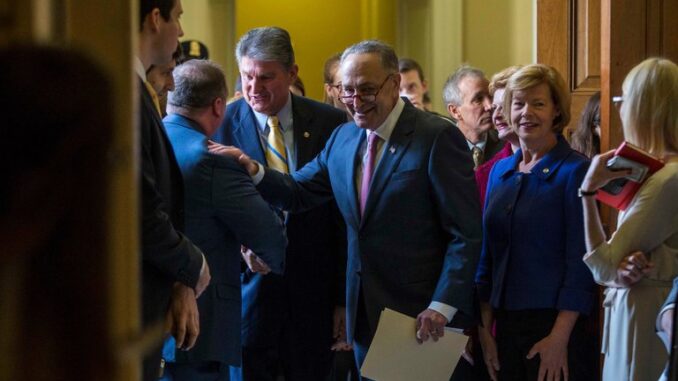 Reprinted from The New York Times by Jennifer Steinhauer and Eric Lichtblau on January 7, 2017.
As Senate Republicans embark on a flurry of confirmation hearings this week, several of Donald J. Trump's appointees have yet to complete the background checks and ethics clearances customarily required before the Senate begins to consider cabinet-level nominees.
Republicans, who are expected to hold up to five hearings on Wednesday alone, say they simply want to ensure that the new president has a team in place as soon as possible. "I believe all the president-elect's cabinet appointments will be confirmed," Senator Mitch McConnell of Kentucky, the majority leader, said.
But Democrats are calling for the process to be slowed and for the hearings to be spread out. That, they say, would allow more time to vet the nominees. "Our first overarching focus is getting tax returns and ethics forms," said Senator Amy Klobuchar, Democrat of Minnesota. …
The hearings are scheduled to begin on Tuesday, with testimony from Senator Jeff Sessions of Alabama, the nominee for attorney general, and General John Kelly, the pick for homeland security secretary. On Wednesday, the parade of nominees is expected to include Rex Tillerson, the choice for secretary of state; Betsy DeVos, the pick for education secretary; and Representative Mike Pompeo of Kansas, the nominee to lead the C.I.A. Later in the week, the billionaire investor Wilbur Ross Jr., chosen as commerce secretary, and Andrew Puzder, the labor secretary pick, are scheduled to come before congressional panels. …