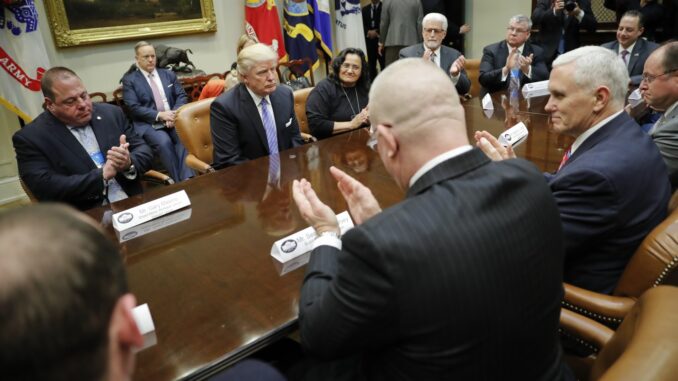 Reprinted from The Washington Post by The Associated Press on January 23, 2017.
President Donald Trump is telling union leaders that he is redoing the nation's trade deals "to put a lot of people back to work."
Trump convened a meeting of about a dozen labor leaders Monday at the White House.
He noted that he earlier in the day signed a memorandum announcing the United States' intention to withdraw from the multi-nation trade agreement known as the Trans-Pacific Partnership.
Trump also said he would renegotiate the North American Free Trade Agreement "at the appropriate time" and said he wanted future deals to be between just two countries. …