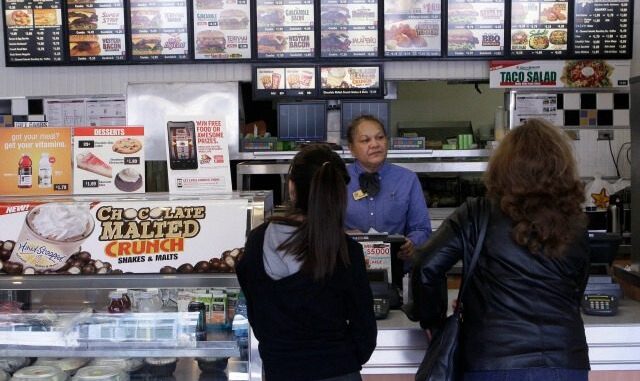 Reprinted from The Hill by Tim Devaney on January 11, 2017.
Fast food workers at restaurants owned by Labor Secretary nominee Andrew Puzder on Thursday will protest his Senate confirmation hearing.
The protests will take place outside CKE Restaurant's Carl's Jr. and Hardee's restaurants in more than two dozen cities, pro-labor group Fight for $15 told The Hill. They were planned to overlap with Puzder's Senate confirmation hearing, which was originally scheduled for Thursday, but has since been delayed.
Thousands of CKE's cooks and cashiers plan to participate.
"Andy Puzder represents the worst of the rigged economy Donald Trump pledged to take on as president," Terrance Dixon, a Hardee's worker in St. Louis, said in a statement. "If Puzder is confirmed as labor secretary, it will mean the Trump years will be about low pay, wage theft, sexual harassment and racial discrimination, instead of making lives better for working Americans like me." …