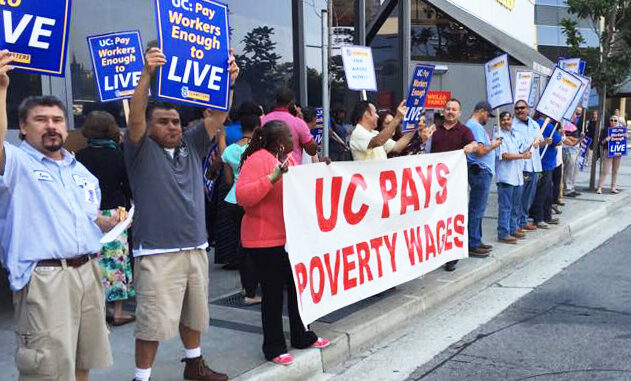 Reprinted from Bloomberg News by Rhonda Smith on January 9, 2017.
Some 600 plumbers, electricians, elevator mechanics and maintenance workers at the University of California at Los Angeles launched a strike January 6 to jump-start stalled contract negotiations, the Teamsters said.
The parties have been unable to reach agreement on wage proposals for skilled trades workers at the UCLA campus, both sides said. In addition, the union accused university officials of delaying contract negotiations and retaliating against union members. The union plans to strike for five days.
"UCLA is a very liberal culture for students, but it's connected to the entire University of California system statewide," Christian Castro, a spokesman for Local 2010 of the International Brotherhood of Teamsters, told Bloomberg BNA January 6. "When it comes to workers, they really try to run this like a corporation, and many of our workers are getting disrespected and exploited sometimes." …