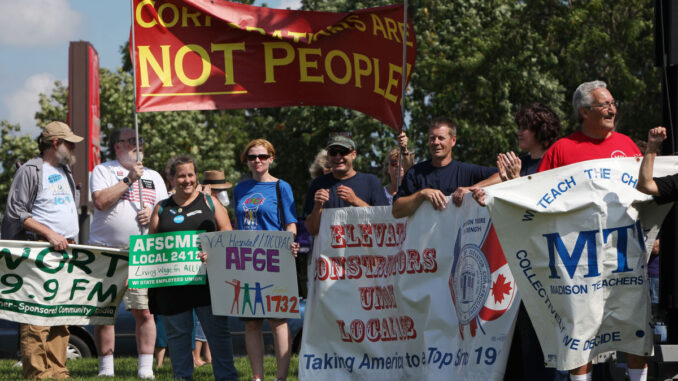 Reprinted from The New York Times by The Associated Press on January 27, 2017.
Union membership in Wisconsin has declined nearly 40 percent since legislation was passed that gutted collective bargaining for public workers, according to federal data.
The percentage of public and private workers who were union members was about 8 percent, or 219,000 people, in 2016, down by 136,000 members from 2010 levels, according to the US Department of Labor. The agency's report shows the percentage of Wisconsin workers in unions is below the national average of 10.7 percent, The State Journal (http://bit.ly/2jjUdmM ) reported.
A 2011 law took away collective bargaining powers from nearly all public-sector unions in Wisconsin except over base wage increases no greater than inflation. With no power to bargain over workplace rules or anything meaningful related to salaries, membership in the statewide teachers' union and unions for state employees plummeted. …
NY Times 1/27