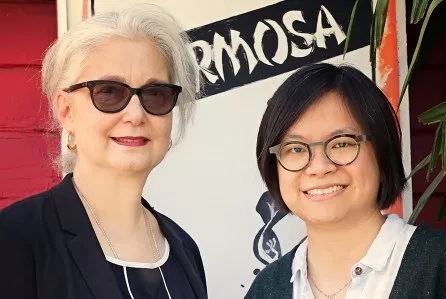 Reprinted from Deadline Hollywood by Matt Grobar on February 16, 2017.
Working together on films including Wild and We Bought a Zoo, sound editors Ai-Ling Lee and Mildred Iatrou Morgan were among those making Oscar history on January 24, as the Academy unveiled the 2017 nominations. Helping Damien Chazelle's original LA musical La La Land tie the all-time Oscar record of 14 nominations—held by Titanic and All About Eve—the pair became the first female team to ever be nominated in their category. (Lee, in fact, took two of those nominations in her first go at the Oscars, for sound editing and mixing.)
Speaking to Deadline, the sound editors discussed the division of labor they've struck in the sound department, and how it feels to see such a diverse crop of nominees below the line, as the clock ticks on toward the annual Oscars ceremony.
How did it feel to see La La Land make history with 14 Oscar nominations, tying the all-time record held by Titanic and All About Eve?
Mildred Iatrou Morgan: When I was working on the film, I fell in love with it immediately, and just got completely emotionally involved in the process of it. The whole time, I was really hoping that it would find its audience. I wasn't sure, because it's a musical, and musicals often have trouble doing that, especially this musical, with all its references—not that it required someone to have a knowledge of film history, but it kind of adds a little extra when you do. So, I am so thrilled that it's getting all this recognition and people are liking it. It really makes me incredibly happy.
Ai-Ling Lee: When we saw the first cut, when we first started on the movie back in January, even though it was a really rough cut, with rough, original music from Justin [Hurwitz], without any of the sound work done yet, we could really tell that everything was coming together, with all the bold choices of direction from Damien. I was really excited that we were starting to polish up and try to bring the movie one step further. …