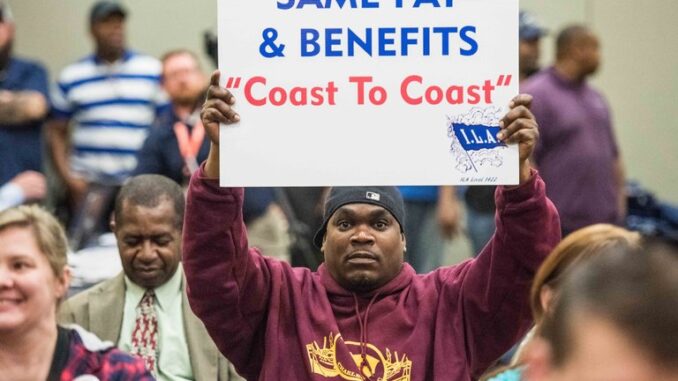 Reprinted from The New York Times by Noam Scheiber on February 15, 2017.
Union organizers fell far short on Wednesday in a bid to enlist workers at Boeing's South Carolina facilities in what was widely viewed as an early test of labor's strength in the Trump era.
Organizers with the International Association of Machinists and Aerospace Workers failed to persuade a majority of about 3,000 union-eligible Boeing workers in the state to vote for the union amid enormous pressure from management.
Boeing said 74 percent of the more than 2,800 workers voting rejected the union.
Many analysts say that Boeing decided to put its second Dreamliner aircraft assembly line in the state to reduce the leverage of the machinists' union, which represents Boeing's work force in the Puget Sound region of Washington State and has used work stoppages to exact concessions from the company in the past. South Carolina is one of the least unionized states in the country. …