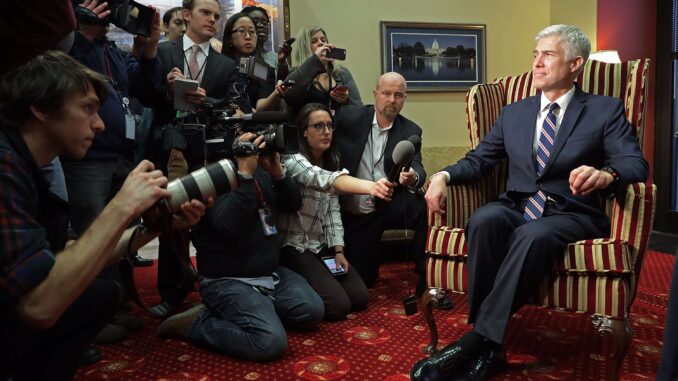 Reprinted from The New York Times by The Associated Pres on February 25, 2017.
A review of dozens of employment cases that Neil Gorsuch has heard as a federal appeals judge shows a focus on texts and a fondness for scrutinizing definitions of words in legislation and the Constitution.
Conservatives herald his strict approach. Many liberals say it too often results in workers losing out.
If confirmed to the Supreme Court, he's likely to hear major workers' rights cases.
They could include whether companies can require that employees sign away rights to pursue class-action suits and whether the 1964 Civil Rights Act bars workplace discrimination against LGBTQ employees. …