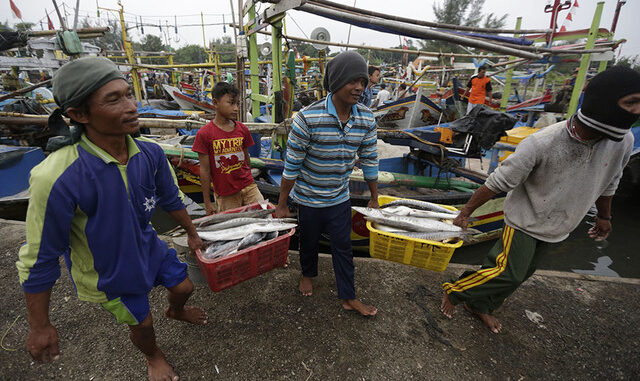 Reprinted from The New York Times by the Associated Press on February 23, 2017.
Hawaii lawmakers are considering a proposal with the potential to cripple the state's commercial fishing industry after an Associated Press investigation found foreign fishermen confined to boats and living in subpar conditions.
A 2016 AP investigation found that some fishermen earned less than $1 an hour and worked without most basic labor protections while catching premium seafood. The boats often have crews of fishermen from Southeast Asia and Pacific Island nations, and the men are restricted to their vessels when docked in Honolulu because they lack proper documentation to enter the US.
A bill in the Hawaii Legislature aims to change rules for how fishing licenses are issued to foreign crew members that make up the majority of the state's commercial fleet.
Now, boat owners or captains bring foreign crew members' passports and customs documents to a state agency to get their licenses — without the fishermen present. A federal legal loophole allows foreign fishermen to work off the coast of Hawaii, but they are technically not allowed to enter the country.
The bill would require anyone seeking a commercial fishing license in Hawaii to appear in person. …