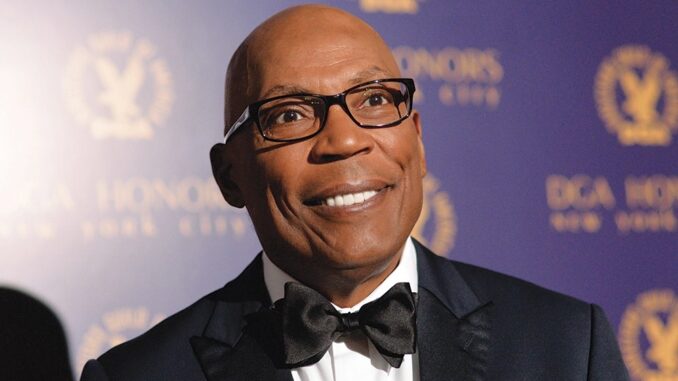 Reprinted from Deadline Hollywood by Anthony D'Alessandro on February 4, 2017.
More than halfway through tonight's DGA Awards, President Donald Trump's name wasn't uttered, however, many winners and honorees alluded to his looming immigration travel ban, and defended their roots.
While there weren't any call-to-arms speeches that rivaled Stranger Things' David Harbour's at the SAG Awards last Sunday, immigration pride was a constant motif throughout the night.
"What's really on my mind. I wouldn't be here at all if not for immigrants," exclaimed Barclay.
"We are founding members of the DGA, early members like Billy Wilder and Fritz Lang who fled Germany, they are folded into the fabric of the directors' guild. We have a huge international membership more than one thousand and this open exchange of ideas is who we are and what motion pictures and television is increasingly about. Transcending borders is what we live for. From Kurosawa to Inarritu, our winners are international, our audiences are international. The DGA is and always will be a home for all directors." …
Damien Chazelle, the filmmaker behind La La Land, won the best feature prize at the Directors Guild of America Awards on Saturday night in Los Angeles, pushing the whimsical musical front-runner ever closer to a best picture Oscar win.
The awards doled out by the major industry groups, which include the actors', producers' and writers' guilds, are strong predictors of eventual Oscar winners, and Chazelle's victory also signals that he'll probably prevail at the Academy Awards on February 26 over Barry Jenkins (Moonlight) and Kenneth Lonergan (Manchester by the Sea) for best director.
While La La Land, which collected 14 Oscar nominations, tying the record held by both All About Eve and Titanic, was not a nominee for the top prize, best ensemble, at the Screen Actors Guild Awards – that went to Hidden Figures – it did prevail at the Producers Guild Awards on January 28. At this stage of the race, it's hard to imagine La La losing momentum. …