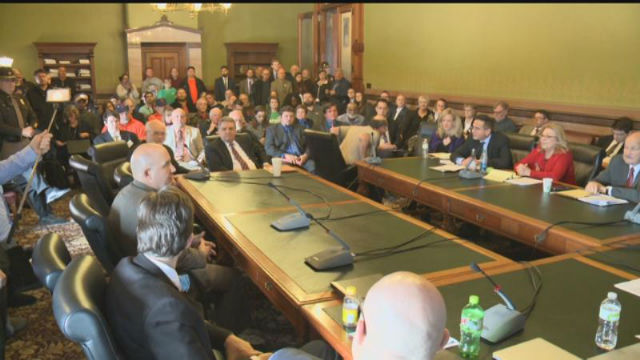 Reprinted from The Washington Post by Barbara Rodriguez on February 20, 2017.
A new Iowa law that eliminates most collective bargaining rights for public workers is unconstitutional and should be immediately blocked, according to a lawsuit filed Monday by a key union in the state.
The American Federation of State, County and Municipal Employees Iowa Council 61 argues that the law violates language in the Iowa Constitution that ensures equality to citizens. The group — Iowa's largest state employees union, representing 40,000 public employees — also asked for an injunction to halt the law's enforcement.
Republican Governor Terry Branstad on Friday signed the law, which prohibits public sector unions from negotiating issues such as health insurance and supplemental pay. The law is similar to a 2011 collective bargaining law passed in Wisconsin that sparked large protests and legal challenges.
"The governor signing this bill is not the end. This is only the beginning," said Danny Homan, president of AFSCME Iowa Council 61 in a conference call about the lawsuit Monday. "We intend to use every legal opportunity we have to challenge the constitutionality of this law." …