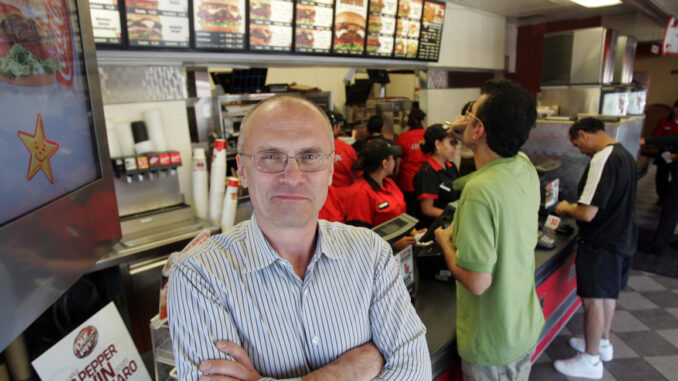 Reprinted from The San Francisco Chronicle by Laurie Kellman on February 1, 2017.
Labor Secretary nominee Andrew Puzder is working to divest his assets from his fast food empire so he can be confirmed to the Cabinet post that enforces protections for American workers, a spokesman said Wednesday.
Puzder is CEO of fast food empire CKE Restaurants Inc., and his spokesman George Thompson said divesting assets is a "complex process" since the company is privately held.
It was the first time that Puzder has acknowledged he is trying to avoid conflicts of interest by fully separating himself from CKE Restaurants Inc., which owns such fast food chains as Hardee's and Carl's Jr. …