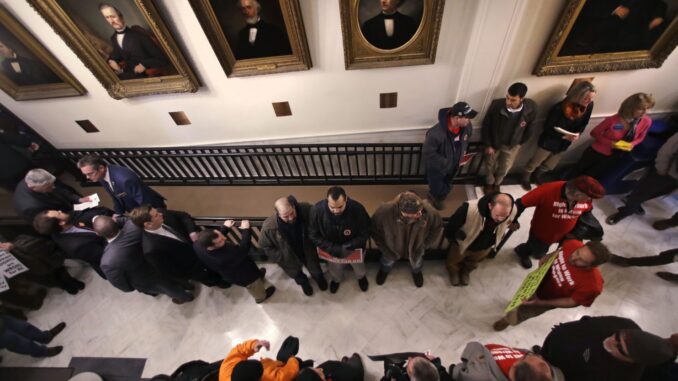 Reprinted from The Washington Post by Kathleen Ronayne on February 16, 2017.
New Hampshire rejected legislation Thursday targeting labor unions despite aggressive lobbying from Republican Governor Chris Sununu, who had considered it a top priority for his administration.
The defeat of the so-called right-to-work legislation in the House reflects a rift among Republicans over a key piece of the party's platform. The bill called for prohibiting unions from charging fees to nonmembers for the costs of representation and is part of a national push by Republicans and pro-business groups.
New Hampshire was targeted as the next likely state to approve the bill, following Kentucky and Missouri earlier this year. The defeat also came as the Republican-controlled legislature in Iowa approved a bill Thursday that would eliminate most collective bargaining rights for public workers in the state. Republican Governor Terry Branstad is expected to sign it. …