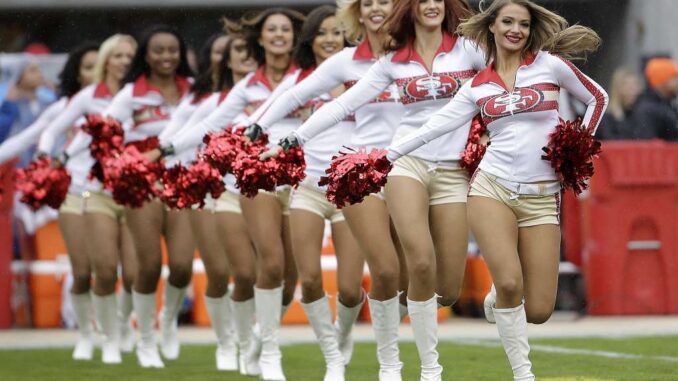 Reprinted from The San Francisco Chronicle by Filipa Ioannou on February 1, 2017.
A group of NFL cheerleaders — including women who have cheered for the San Francisco 49ers and the Oakland Raiders — has filed a lawsuit demanding higher wages and fairer labor practices from the NFL and 27 member teams.
"We're not asking to be paid like the football players are. But if you look at the mascot, who's paid between $25,000-$60,000 a year, it's just not fair for what we put into it," former Raiders cheerleader Caitlin Yates said in a statement released Tuesday.
The suit filed Tuesday in federal court in San Francisco, seeks class-action status for all NFL cheerleaders and targets most teams in the league, except for those who do not have cheerleaders like Cleveland Browns, Pittsburgh Steelers, Green Bay Packers, Chicago Bears, and New York Giants. …