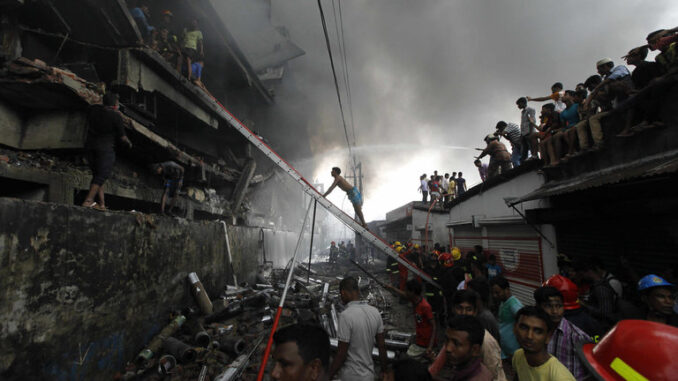 Reprinted from The New York Times by its Editorial Board on February 1, 2017.
International pressure following the 2013 collapse of a garment factory building in Bangladesh that killed more than 1,100 people brought improvement in workplace safety and forced the government of Prime Minister Sheikh Hasina to amend the country's labor laws. Yet it would be a mistake for Western consumers to assume that clothing made in Bangladesh is now produced under safe, fair conditions. A brutal recent crackdown on protesting garment workers is proof that clothing manufactured in Bangladesh is still exacting a terrible price from the people who make it.
A strike by workers at the Windy Apparels factory in December, to protest working conditions and shockingly low wages, set off protests that spread to dozens of factories. Owners responded by suspending or firing some 1,500 workers. Factory owners who produce clothing for brands like H&M, Gap, Walmart, C&A, Abercrombie and Fitch and Tommy Hilfiger filed criminal complaints against 25 labor activists and workers, charging some under the country's sweeping 1974 Special Powers Act.
The truth is that the 2013 labor-law reforms did little to improve workers' rights: As of last year, just 10 percent of Bangladesh's more than 4,500 garment factories had registered unions. The minimum wage of 32 cents an hour has not been raised since 2013, despite inflation. …