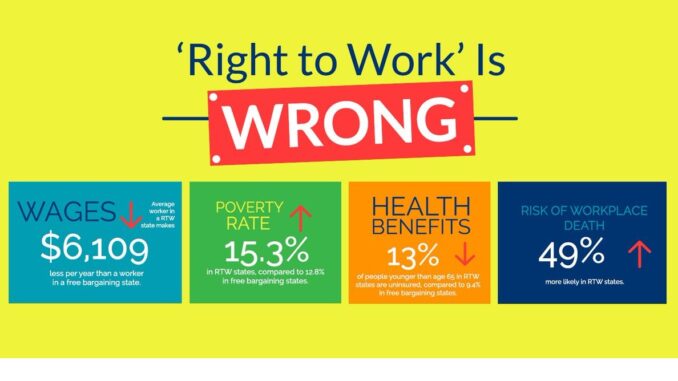 Reprinted from The Nation. It's unattributed and undated.
Donald Trump's presidency could usher in a crisis for working people across the country.
Since Election Day, Republican lawmakers in Congress and state legislatures are aggressively pushing "right-to-work" laws. They're paving the way for corporations to increase their power in workplaces and state and national politics.
And now, Donald Trump's press secretary has indicated "the president believes in 'right-to-work'" and he wants to do "what's in the best interest of job creators." …
Sign the petition today telling congressional and state lawmakers that "right to work" is bad for your state and bad for the country. …