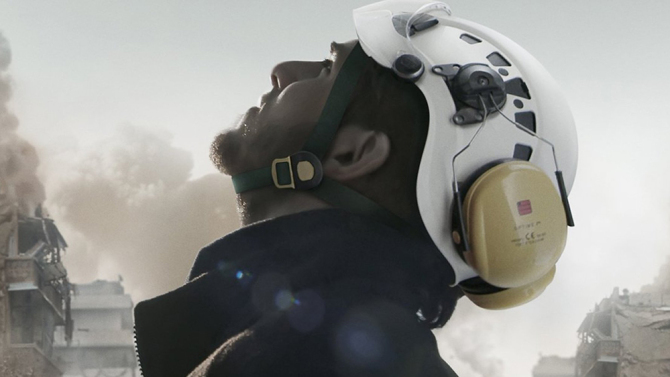 Reprinted from Variety by Sarah Ahern on February 17, 2017.
Raed Saleh, the leader of the Nobel Peace Prize-nominated Syrian rescue group the White Helmets — and subjects of the Oscar-nominated Netflix original documentary of the same name — announced Friday that he will travel to the US in order to attend the Oscars in Los Angeles at the end of the month.
Saleh's announcement comes on the heels of weeks of uncertainty over his ability to travel to the US and attend the awards, as the battle over President Donald Trump's immigration and travel ban on seven Middle Eastern and North African countries, including Syria, has unfolded in the courts.
"We are eagerly looking forward to coming to the Oscars," Saleh said in making his announcement. "It will give us an important platform for the voices of Syrian children and women trapped under the rubble as a result of the airstrikes and artillery shelling, and for the voices of thousands of displaced Syrians who have been forced from their homes." …