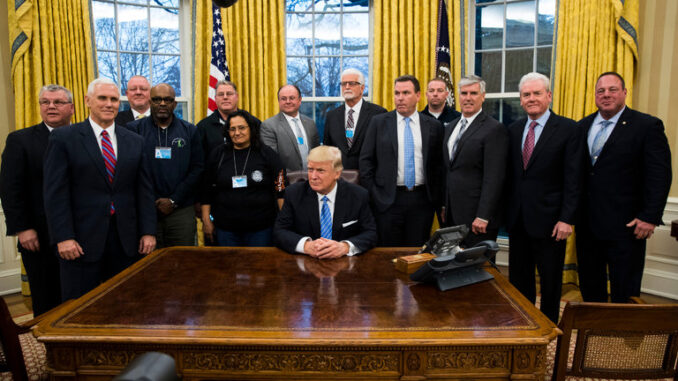 Reprinted from The New York Times by Noam Scheiber, Maggie Haberman and Glenn Thrush on February 17, 2017.
Donald Trump redrew the electoral map with his rousing economic nationalism and evocation of a lost industrial age. It was a message that drew many union members to his cause. And now it is upending the alliances and tactics of the labor movement itself.
In early November, workers at the Momentive chemical plant in upstate New York went on strike to beat back pension and health care concessions. By January, the workers were invoking some of Trump's populist campaign themes — but with a twist. They planned to picket outside the Manhattan home of the billionaire Stephen Schwarzman, whose private equity firm until recently owned a share of the company, and whom Trump has appointed as an outside adviser on jobs.
"We used that angle — he's one of the richest men in the country, has been appointed by Trump as the so-called jobs czar," said Darryl Houshower, vice president of the local. "We were pressuring him, hoping he would put some pressure on the company."
Whatever happened behind the scenes, they got the result they wanted. The day before the protest was originally planned this month, the company backed off a number of key demands. The workers ratified a new contract several days later. …