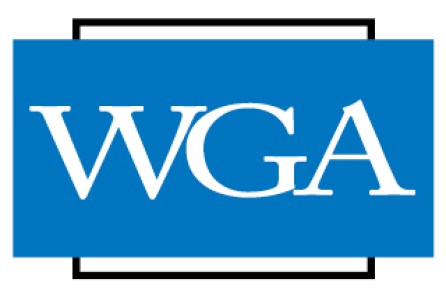 Reprinted from Deadline Hollywood by David Robb on February 22, 2017.
Bargaining on a new contract isn't expected to begin until next month, but if Wednesday's informational meeting is any indication, the Writers Guild of America is definitely on a strike footing. "It seems that if they took a strike authorization vote tonight, it would be favorable," said a seemingly dismayed writer upon leaving the meeting. "They were cheering speakers who were in favor of a hard line, and booing those who expressed trepidation."
Non-members weren't allowed inside the jam-packed Grand Ballroom at the Sheraton Universal, but if the cheers and wild applause echoing in the hallway were any indication, the guild's leaders definitely have the support of their members.
"It's a united guild," said a member leaving the meeting. "It's good to be together." …
Reprinted from The Los Angeles Times by David Ng on February 23, 2017.
The union, whose east and west coast guilds have about 13,000 members, said it would begin formal contract negotiations with the Alliance of Motion Picture and Television Producers on March 13. The talks, which will take place at the Alliance's headquarters in Sherman Oaks, will focus on a new contract to replace the current three-year agreement that was reached in 2014 and that expires May 1. Talks come at a sensitive time for Hollywood labor relations. …