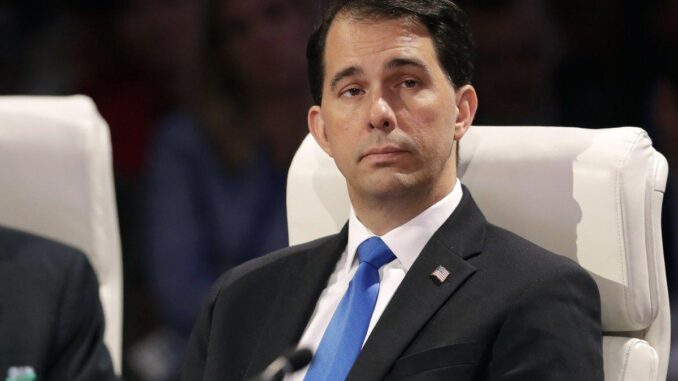 Reprinted from The New York Daily News by The Associated Press on February 1, 2017.
Wisconsin Governor Scott Walker said Wednesday that he spoke with Vice President Pence about how the White House can implement on a federal level parts of the Republican governor's contentious policy that all-but eliminated collective bargaining for public sector unions in the state.
President Trump has talked about wanting to weaken collective bargaining protections for federal employees, most of whom can't currently bargain over wages or benefits, to make it easier to hire and fire government workers and base pay on merit rather than tenure. Those changes would require an act of Congress.
Walker severely restricted union power in Wisconsin and is now talking with the Trump administration about "how they may take bits and pieces of what we did" with the union law and civil service reform and "apply it at the national level."
"It's something the vice president has brought up before," Walker told reporters following a speech in Wauwatosa, Wisconsin. "It's certainly something we're willing to offer our assistance on, particularly if it helps not just the nation, but in turn improves our ability to be better stewards of the taxpayers here in Wisconsin." …