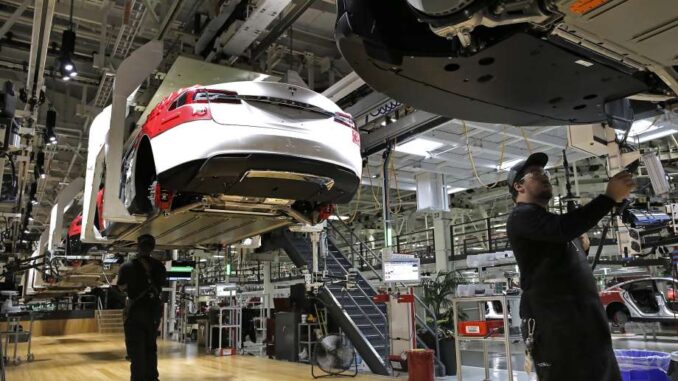 Reprinted from The Northwest Arkansas Democrat Gazette by Russ Mitchell on February 18, 2017.
The United Auto Workers union is attempting to organize workers at Tesla Inc.'s nonunion electric car factory in Fremont, California, just as production of the Model 3 reaches a critical state.
Tesla plans to produce hundreds of thousands of the mid-priced electric cars each year. The Model 3 needs to be a big hit to justify high stockholder expectations and billions of dollars in capital investment at Tesla, which now sells not only cars but also batteries and solar roofs.
Mass-producing high-quality, low-cost cars is a challenge, especially for a company that has never done it before.
Whether the United Auto Workers enjoys solid support among the workforce of 6,200, or just the support of a few chance-takers, a union drive stands to divert Chief Executive Elon Musk's attention. Unlike in many states, California laws and regulations make it relatively easy for union organizers to solicit converts inside the workplace without retribution from management. …