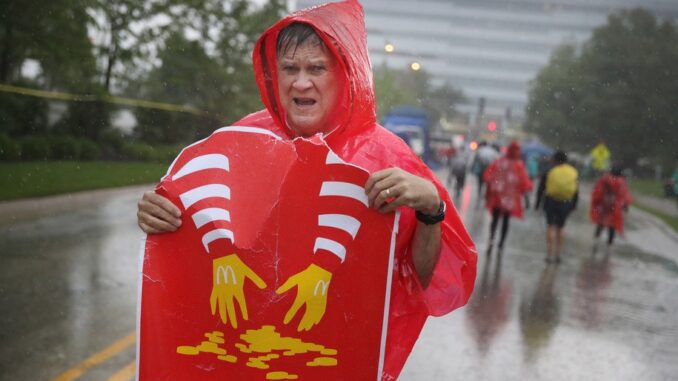 Reprinted from The Courthouse News Service by Maria Dinzeo on March 14, 2017.
A class of workers at eight McDonald's franchises will likely take their employment claims before the Ninth Circuit, after a federal judge sided with the fast food giant in a ruling Friday.
US District Judge Richard Seeborg granted McDonald's summary judgment for a second time in his latest ruling, saying McDonald's cannot be held liable for workplace violations because it doesn't meet the definition of an employer under California's labor code.
Cashiers Guadalupe Salazar, Genoveva Lopez and Judith Zarate sued McDonald's and franchise owner Bobby Haynes in March 2014, claiming they were denied meal and rest breaks and that McDonald's miscalculated their wages through a flawed payroll system. …
The Industrial Welfare Commission, which regulates wages, hours and working conditions in California, defines an employer as one who "directly or indirectly, or through an agent or any other person, employs or exercises control over the wages, hours, or working conditions of any person." …