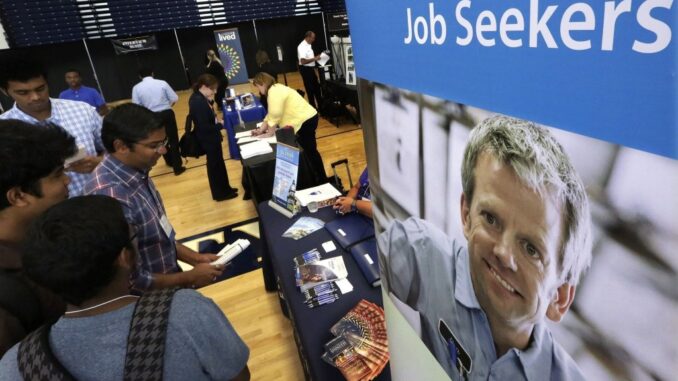 Reprinted from The New York Times by the Associated Press on March 23, 2017.
More people sought US unemployment benefits last week, but applications are still at a low level that points to a healthy job market.
THE NUMBERS: Weekly unemployment benefit applications rose 15,000 last week to a seasonally adjusted 258,000, the Labor Department said Thursday. The four-week average ticked up 1,000 to 240,000.
The number of people receiving benefits fell 39,000 to 2 million, the department said. That's down 8.6 percent from a year earlier.
THE TAKEAWAY: Applications, which are a proxy for layoffs, have been below 300,000, a historically low level, for 80 weeks. The figure had topped 100 weeks but the Labor Department revised the data Thursday. …